NOTE: THIS IS THE DELIVERY MENU FOR OUR CAYMAN KAI DELIVERY SERVICE, PLEASE USE MAIN MENU FOR ANY WHERE ELSE.
SOFT  DRINKS     
COKE
DIET COKE
SPRITE
GINGER ALE
CREDIT CARD ONLY
WE ACCEPT VISA, MASTERCARD, DISCOVER
SORRY, NO AMEX.
DRIVER DOES NOT CARRY CASH
CALL OR TEXT ORDER TO (345)949-8210 OR (345)938-2829
15% AUTOGRATUITY INCLUDED & $5.00CI
DELIVERY CHARGE
WEBSITE: italiankitchencayman.com
"IT'S WORTH THE TRIP ! "
DON'T FORGET THE GARLIC KNOTS.
ITALIAN KITCHEN
PIZZA   PASTA   SEAFOOD
CAYMAN KAI DELIVERY!
EVERY THURSDAY, FRIDAY & SATURDAY
GET YOUR ORDER IN BY 5 PM FOR DELIVERY
BETWEEN 6-6:30 PM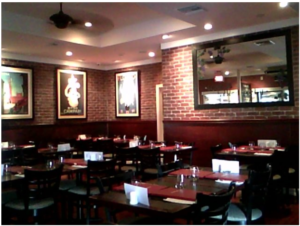 MORRITT'S PLAZA, QUEEN'S HWY.
EAST END
OPEN TUES – SUNDAY 5PM – 9PM
CLOSED MONDAYS
COMING IN NOVEMBER: OPEN FOR LUNCH 12PM-2PM!
CALL,TEXT,WHATSAPP ORDERS:
(345)938-2829
*SPECIAL DELIVERIES CAN BE MADE EVERY DAY ON ORDERS OF CI $50 OR MORE*
===DINNER MENU===
STARTERS
FRESH MUSSELS OR CLAMS- IN WHITE WINE GARLIC SAUCE OR SPICY MARINARA SAUCE  $13
CAESAR SALAD – WITH SEASONED CROUTONS, ASIAGO CHEESE   9.50 
ROASTED BEET SALAD – WITH ARUGULA, SEASONED PECANS, GOAT CHEESE & BALSAMIC VINIGARETTE  10.50
SALAD MISTA- MIXED GREENS WITH TOMATO, CARROTS, CROUTONS & RED ONIONS     9
CAPRESE SALAD – WITH FRESH MOZZARELLA, FARM TOMATOES & BASIL  10.50
ROASTED GARLIC – SERVED WITH BLACK OLIVE TAPENADE, PESTO & CROSTINI BREAD   9.50
CALAMARI FRITTI – WITH MARINARA DIPPING SAUCE  10.50
BACON WRAPPED SHRIMP – ON A BED OF ARUGULA  11.50
CRISPY ARTICHOKE HEARTS – W/LEMON GARLIC AIOLI  11.50
FOCACCIA BREAD   SM. – $1.50   LG. – $2.50
GARLIC KNOTS   SM. – $1.50(3)   LG. – $2.50(5)
PASTAS
CHICKEN PARMESAN – WITH ANGEL HAIR PASTA, MELTED MOZZARELLA CHEESE  $19.50
CHICKEN MARSALA – LIGHTLY FLOURED & SAUTEED WITH MUSHROOMS, MARSALA WINE, ONIONS,MASH POTATOES & MIXED VEG  $21
EGGPLANT PARMESAN – FRESH MOZZARELLA, PARMESAN, BASIL & MARINARA, ANGEL HAIR PASTA  $18.50
VEAL PICCATA – SAUTEED WITH CAPERS & LEMON BUTTER   $21.50
ANGEL HAIR – WITH FRESH DICED TOMATOES MARINARA & BASIL   $14.50
SPAGHETTI WITH MEATBALLS IN MARINARA  17
LASAGNA AL FORNO – BAKED WITH GROUND BEEF, CHEESE, MARINARA & BECHAMEL   $17.50
TAGLIATELLE BOLOGNESE WITH MINCED BEEF & PARMESAN CHEESE    $18.50
SEAFOOD PASTA- WITH LOBSTER, MUSSELS, SHRIMP & CALAMARI, ROASTED TOMATO SAUCE LINGUINI  $26
PENNE PASTA WITH SAUSAGE, TOMATO SAUCE, ROSEMARY & ASIAGO  18.50
PASTA PRIMAVERA – ASPARAGUS, MUSHROOM, CHERRY TOMATO, MIXED BELL PEPPERS, BASIL  18.50
MUSHROOM & ASPARAGUS RISOTTO – WITH PORCINI CREAM, SHAVED ASIAGO CHEESE   $17.50
LOBSTER & SHRIMP RISOTTO – WITH SWEET PEAS, MASCARPONE CHEESE & TOMATO   $27
PIZZAS  WOOD STONE 12"
SUPREME PIZZA – CANADIAN BACON, PEPPERONI, MUSHROOMS, MIXED BELL PEPPERS   $17.50
CHEESE – MOZZARELLA , SAUCE, BASIL  $13.75
MARGUERITA – FRESH MOZZARELLA, FRESH BASIL, AND LOCAL TOMATO SLICES  $14.50
PEPPERONI – MOZZARELLA, TOMATO SAUCE  $16.50
QUATTRO FROMAGI – WHITE PIZZA, MOZZARELLA, RICOTTA, FONTINA, GOAT CHEESE   $18.50
ITALIAN SAUSAGE – MOZZARELLA, TOMATO SAUCE, SAGE   $17.50
PIZZA DI CARNE – PEPPERONI, SAUSAGE, CANADIAN BACON, MOZZARELLA   $19.75
WILD MUSHROOM – WITH LEEK, GOAT CHEESE & THYME   $17
VEGETARIAN PIZZA – ASPARAGUS, MUSHROOMS, SWEET PEPPERS, ARTICHOKES, MOZZARELLA  $16.50
BBQ CHICKEN – WITH PINEAPPLES, MOZZARELLA  $16.50
SHRIMP PIZZA- WITH BASIL PESTO, RED PEPPERS, AND ARUGULA   $17.50
HAWAIIAN PIIZZA – CANADIAN BACON, PINEAPPLE & MOZZARELLA   $18
ITALIAN KITCHEN FRESH CATCH
MAHI   SNAPPER WAHOO     TUNA
PLEASE ASK YOUR SERVER ABOUT THE FRESH CATCH OF THE DAY(SUBJECT TO AVAILABILITY)
M/P